Risk Communication
November 9 | 10:00 am

-

1:00 pm

PST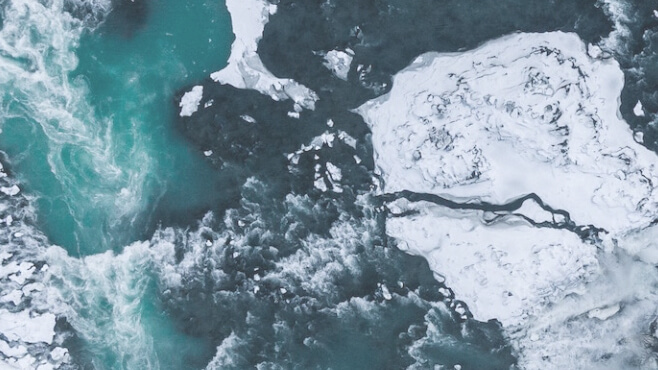 Prepare to communicate risk effectively and compassionately.
Every day, we each make decisions that require us to consider risk, but it can be challenging to communicate risk well to others. Yet when we don't communicate risk in compassionate, meaningful ways, we can miss the mark at great cost. We know more than ever about how risk information is processed in the brain, and applying those insights to our risk communication will help our audiences better understand risk and make more informed decisions.
Do you need to communicate risk effectively and strategically to others from a scientific perspective? If your work has any implications for decision-making, we believe the answer is yes. Whether it's letting people know about a red tide beach closure or translating technical information for community planning, effective risk communication can improve comprehension and decision making while building relationships in the process.
In this 3-hour virtual workshop, you'll gain a deeper understanding of the science behind risk communication; develop a plan for communicating risk around a topic that's important for you; draft meaningful, compassionate, and actionable risk communication messages aimed at your particular audience; and practice and receive feedback on your messages and delivery from peers and trainers. The workshop will include a combination of content presentation, group activities, group discussion, and paired activities in breakout rooms.
This workshop is designed for people who have taken a Message Box workshop or have used the Message Box Workbook within the past 5 years.
The workshop will be a combination of facilitated group discussion, content presentation, and activities in breakout rooms. By registering for this workshop, you are agreeing to actively participate in all workshop activities, and to using a webcam during discussion and breakout room portions of the workshop if at all possible. Please note, we cannot admit participants who are more than 15 minutes late. If you find you are unable to join in time, please contact us immediately. More information can be found in our FAQ below.
Technology:
The workshop will be held on the video conferencing platform Zoom. If you are unfamiliar with the platform, this one-minute video explains how to join a meeting. You will need a webcam, microphone, and stable internet connection. Recommended upload/download speed is 5Mbps/5Mbps. Test your internet speed here by clicking "run speed test." This workshop will also incorporate the browser-based whiteboard program called MURAL.
FAQ's
Q. Who could benefit from this workshop?
A. This workshop is open to anyone who is familiar with COMPASS's Message Box and would like to learn how to improve their risk communication skills.
Q. I need to arrive late/leave early- is that ok?
A. We are unable to admit participants who arrive more than 15 minutes late due to the progression of material presented and you will not receive a refund. If you unexpectedly need to leave the workshop during a portion of the event or early, we cannot guarantee we will be able to readmit you to the workshop, depending on how long you are gone. Part of what makes our events valuable and engaging is the peer feedback, and to ensure that is possible, we need everyone to be present for the full workshop.
Q. My webcam doesn't work- can I still attend?
A. Yes- as long as you will still be able to verbally participate in group discussion and paired exercises in breakout rooms.
Q. Can I call in to the workshop?
A. This workshop includes visual content viewed via Zoom screen sharing and browser based content, so it is not recommended that you call in to the workshop.
Q. Will the workshop be recorded?
A. No. For the privacy and comfort of all participants, this workshop will not be recorded.
Q. Will there be other dates or opportunities to join a COMPASS virtual workshop?
A. Yes! We are planning to offer an individual registration training at least once a quarter. To stay up to date on our offerings, sign up for our newsletter on our website: www.COMPASSscicomm.org
Q. What does it mean to be waitlisted?
A. We create a waitlist for workshops that are already full so we can offer spots if and when they become available. If there is a cancellation and a spot becomes available, we will open up registration for the first person on the waitlist and then work our way down the list if other spots become available. We will contact you directly to let you know if a spot has opened for you.
Q. What is your refund policy?
A. If you have to cancel up to 7 days before the start of the event, you will receive an automatic full refund. If you cancel within 7 days of the event, you will receive a 50% refund. If you cancel within 24hrs of the event, you will not be eligible to receive a refund. If you cancel within 24 hours, have technological issues during the workshop, or unexpectedly need to leave the workshop early, we will determine on a case by case basis whether or not you can receive credit for a future workshop.
Q. Can I transfer my ticket to another person if I can no longer attend the event?
A. Yes! Participants are allowed to transfer their registration up to 24 hours in advance of the event. There is no charge to transfer registration, unless there is a price difference between the tickets.
Q. Can I purchase tickets for other people?
A. Yes! You will need to have the names and email addresses of the people you are purchasing tickets for. There are additional questions in the order form that you can respond to with "N/A". Once the tickets are purchased, an order confirmation will be sent to the purchaser and to each participant. The participants can then retroactively fill out the additional questions.