Preparing Science Leaders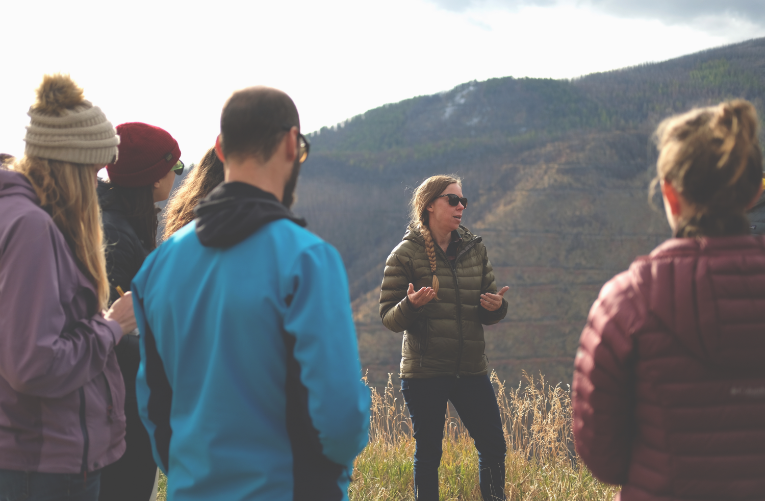 Training
World-class workshops and seminars
We tailor learning experiences to scientists' goals and existing skills and backgrounds. Our trainings and workshops are based on research and best practices built over 20 years. Scientists walk away feeling empowered to communicate about their work and take on new roles in their communities.
Leadership Programs
Transformational experiences
Through our fellowships and leadership programs, scientists create meaningful change within themselves, their communities, and society. We create inclusive, supportive spaces for building lifelong relationships, advancing your career, and stepping into your purpose.
Coaching & Strategic Support
Tailored support for emergent opportunities
We help scientists face new opportunities and challenges, providing one-on-one coaching as they prepare to meet with policymakers or community leaders, be interviewed by journalists, draft and pitch op-eds, and more.
Tools & Resources
Put It Into Practice
Download our tools and resources, including our signature, versatile, and most fundamental tool, The Message Box.
"
COMPASS was a tremendous force multiplier of my ability to communicate my science effectively and compellingly. I use some aspect of my COMPASS training literally every single week.
~ Dr. Dawn Wright, Chief Scientist, Esri
Supporting Leaders in Action
What comes next?
We don't just help scientists find their voice – we help them use it. The real transformations come after training. We continue our partnership with scientists, providing ongoing learning and strategic support, and linking them with opportunities to create real change.
More on how we prepare
science leaders to take action
Originally published in Federation of American Scientists In an environment where fire seasons are turning to fire years, and summer skies across North America are filled with wildfire smoke from as far away as another coast, the need for scientifically accurate...
read more