Our Mission
COMPASS champions, connects, and supports diverse science leaders to improve the well-being of people and nature.
Preparing scientists to become agents of change
We invest in science leaders that reflect the diversity of society as a whole, creating inclusive, safe, and empowering spaces for learning and transformation. With strategic skills, connections, and support, scientists can advance just, equitable solutions to climate change and biodiversity loss.
View more about how we prepare science leaders
Since 1999, COMPASS has supported over 8,000 scientists to communicate about their work and engage beyond lab and field. We've connected them with journalists, policymakers, and community leaders across the United States, when and where it matters, ensuring science has a seat at the table.
View more about how we support science leaders to take action
Our community is our strength. We work within and across a consciously-woven network spanning disciplines, ideologies, sectors, and fields. From our unique vantage point, we spot and open doors that lead to new partnerships and solutions, bringing scientists and communities together to co-create a future where people and nature thrive.
Our History
COMPASS began in 1999 as a joint project of Island Press, SeaWeb, and the Monterey Bay Aquarium with the goal of helping ocean scientists effectively share their knowledge in the public discourse and decision-making. Our founders Dr. Jane Lubchenco, Vikki Spruill, Chuck Savitt, and Chris Harrold worked in partnership with the David and Lucile Packard Foundation to create an innovative program to increase understanding of ocean science. 
COMPASS, which originally stood for "Communication Partnership for Science and the Sea," had early successes developing a scientific consensus statement on marine reserves, publicizing major scientific papers, and generating hundreds of news stories in major media outlets. We blazed new trails in the emerging fields of science communication and science communication training. In 2008, COMPASS completed a transition from being a joint program to becoming an independent organization, and in 2012 we broadened our focus beyond oceans and simplified our organization name to just COMPASS. Since then, we've evolved our mission to champion, connect, and support diverse scientist leaders to improve the well-being of people and nature. The David and Lucile Packard Foundation continues to be a core partner to this day, and we are deeply appreciative of their ongoing support.
of delicious snacks at events, workshops, and retreats
asked to identify their "so what"
shared by scientists around the campfire
Our Commitment to Diversity & Equity
Modeling a new culture of science
Our commitments to diversity, equity, and inclusion stem from two core beliefs. We believe that science communication and engagement are more impactful when scientists feel safe and supported to bring their whole selves to their work. We also believe that today's environmental challenges, like biodiversity loss and climate change, demand solutions that are equitable, inclusive and just, benefiting all and not coming at the expense of those who have been historically marginalized.
We partner with scientists that reflect the diversity of society as a whole, bring culturally competent practices into our training and leadership development programs, and create inclusive spaces that are safe and empowering for all. In our role as a connecting organization, we seek to link scientists to community leaders from all backgrounds, not just to those that benefit from systems of privilege and power. We know we will make mistakes and are committed to recognizing them and learning from them.
We put relationships at the heart of our work.
We are generous collaborators and follow through on our commitments. We value both personal relationships and building connections across and between communities, because bringing diverse voices and perspectives together to find common ground leads to transformative change.
We strive to continuously learn and improve.
We create an inclusive culture that welcomes new ideas and seeks out knowledge that challenges our assumptions, so that innovation can thrive. We are committed to creating spaces, conditions, and opportunities for new insights that lead to informed decisions and creative solutions.
We recognize that science inspires hope and possibility.
We respond to daunting reports about the future of people and planet by creating positive change.
Partners & Collaborators
We collaborate with many institutions and boundary organizations operating at the intersections of environment, communication, policy, and society.
Partners & Collaborators
We collaborate with many institutions and boundary organizations operating at the intersections of environment, communication, policy, and society.
Partners & Collaborators
We collaborate with many institutions and boundary organizations operating at the intersections of environment, communication, policy, and society.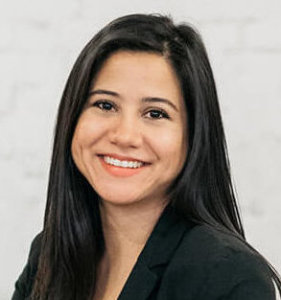 Paola Estrada
Communications Manager
View Bio
Paola Estrada
Communications Manager
Paola believes community is our most powerful renewable resource. As communications manager, she is energized by the opportunity to expand and engage COMPASS's diverse community of scientists and decision-makers who are doing the crucial work of reimagining the world. 
A self-proclaimed bibliophile, Paola spent her education immersed in stories, earning a B.A. in creative writing from the University of Houston. She is heartened by the power of storytelling to both ground and transform our understanding of the world around us and our place in it. Prior to joining COMPASS, Paola worked in marketing where she practiced crafting and weaving stories that inspire action and measurable results.
Outside of work, she usually spends her time learning from her gardening mistakes or exploring the Pacific Northwest with her partner and their pup, Ella. She also loves an engaging conversation over a warm cup of coffee.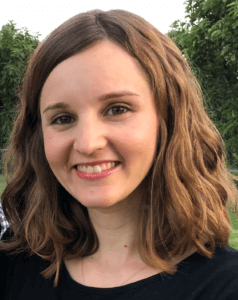 Nicolle Etchart
Science Communication Trainer
View Bio
Nicolle Etchart
Science Communication Trainer
At COMPASS, Nicolle gets to do what she loves the most: strategize and collaborate with others on inclusive science communication that brings attention to the biggest challenges facing our communities and environment. Nicolle leads and supports COMPASS trainings, where she helps researchers and technical experts bring their knowledge, experiences, and research findings into public conversation and policy-making spaces. She believes that engaged scholarship can help us reimagine our communities and planet.
Born in Miami, Florida, Nicolle grew up in a Cuban-American, Chilean, Chinese-Jamaican family, in a city known for living the challenges and jubilations of multicultural conversations over cafecito. These early experiences showed her the value and power of bringing diverse identities and stories to the table to build inclusive, just, and equitable change. Nicolle received a B.S. in Advertising from the University of Florida, a Master's in Anthropology from FLACSO-Ecuador, and is currently completing the last leg of her doctoral work for a PhD in Geography at the University of Wisconsin-Madison. Her doctoral research looked at the impacts of conservation policies on rural lands and communities in the Ecuadorian Amazon. Outside of work, Nicolle loves learning everything she can about the prairies, lakes, and histories of her new home in Madison, Wisconsin, with her husband, two daughters, and her pup, Moo.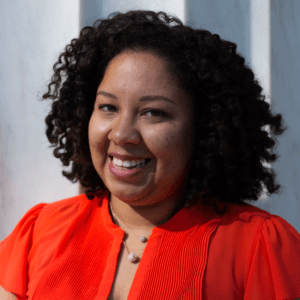 Robin Garcia
Science Communication Trainer
View Bio
Robin Garcia
Science Communication Trainer
Robin has dedicated her career to communication and policy as a means of connecting scientists, decision makers, and community members around sound science. In her role as a Science Communication Trainer, she leads and supports trainings, with a focus on government agencies and engagement with decision-makers.
A DC native, Robin has a B.S. in marine science and biology from the University of Miami and a M.S. in marine biology from the College of Charleston. She was previously a contract employee at NOAA programs including the National Sea Grant Program, the Office of Response and Restoration, and the Coral Reef Conservation Program. Robin enjoys crafting, traveling, exploring museums, and spending as much time as possible near the water.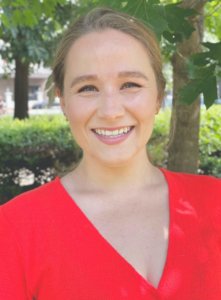 Christina Hoenow
Program Associate
View Bio
Christina Hoenow
Program Associate
As Program Associate for COMPASS, Christina supports the Strategic Engagement program through policy research, legislative monitoring, and background research. A passionate advocate for effective science communication, Christina also supports the policy team's science communication trainings which help scientists effectively and efficiently share the critical value of their work with policy makers.
Prior to joining COMPASS Christina worked as a marine protected area analyst for the Marine Conservation Institute where she contributed to a global audit of marine protected area effectiveness as well as contributing to the Blue Parks program. Christina holds a M.A. from the University of Rhode Island in Marine Affairs, a MLitt from the University of St Andrews in International Security Studies, and a dual B.A. from Washington & Jefferson College in Political Science and History.
Heather Mannix
Director of Strategic Engagement
View Bio
Heather Mannix
Director of Strategic Engagement
As the Director of the Strategic Engagement program at COMPASS, Heather brings her passion and background for connecting science and policy. In this role, she directs the organization's work to facilitate opportunities for collaboration between scientists and policymakers that drive new thinking and approaches for positive change in the environment.
Before coming to COMPASS, Heather spent over seven years at the Consortium for Ocean Leadership in Washington D.C. working with large ocean research programs such as the Census of Marine Life and the Gulf of Mexico Research Initiative. She also managed the Ocean Research Advisory Panel, a science advisory body to the Federal Government. Heather received a B.A. from Hood College in Environmental Science and Policy and an M.A. from American University in Global Environmental Policy. She loves being outdoors, especially running, biking, swimming or hiking.
Lauren A. Mariolis
Program Assistant
View Bio
Lauren A. Mariolis
Program Assistant
Lauren believes in the power of activating human connection to create a just and sustainable future. At COMPASS, she connects people to the ideas, resources, and networks they need to make this future possible. Using her organizational wizardry and strategic sleuthing, Lauren supports the design and delivery of policy and science communication trainings, while keeping things sailing smoothly for the Strategic Engagement team.
Lauren earned a BS from Saint Michael's College in Environmental Science and a Master of Environmental Management from the Nicholas School of the Environment at Duke University, where she focused on the social dimensions of ocean and coastal ecosystems. 
Lauren loves a good conversation about the universe, reading science/historical fiction in her hammock, and afternoon tea time with the flora & fauna on her back porch.
Karen McLeod
Director of Leadership Programs
View Bio
Karen McLeod
Director of Leadership Programs
Karen believes that if we want to create lasting and meaningful change in the world, we need to start with ourselves. She is passionate about empowering scientists to more fully realize their potential as leaders of social and environmental change by integrating personal development with strategic engagement. She's worn many hats since she joined COMPASS in 2003—coach, facilitator, fundraiser, mentor, organizational leader, strategist, synthesizer, trainer, and Interim Executive Director (2017). She's also recently become a certified professional coach through New Ventures West.
Karen serves as courtesy faculty in the Department of Integrative Biology at Oregon State University (OSU) where she teaches a graduate course on science communication. Trained as a marine ecologist, her appreciation of nature's bounty and fragility was strongly influenced by the thousands of hours she spent underwater on coral reefs in various parts of the world. She earned a Ph.D. from OSU, an M.S. from the University of South Florida, and a B.A. from Franklin and Marshall College. She believes in the power of synthesis to create something larger than the sum of its parts, and has led numerous efforts to synthesize science in support of more robust decision-making, including co-editing Ecosystem-Based Management for the Oceans (Island Press, 2009) with Heather Leslie (University of Maine). Karen enjoys backpacking, hiking, meditation, poetry, trail running, yoga, and soaking in the beauty of the Pacific Northwest with her husband and two daughters.
Aleda McMonagle
Operations & Training Associate
View Bio
Aleda McMonagle
Operations & Training Associate
Aleda believes that effective communication can help solve our most pressing environmental challenges and that scientists play a key role in generating those solutions. Her passion for supporting scientists to be better communicators brought her to COMPASS, where she keeps things running smoothly at the Portland office, supports trainings and events, and assists leadership.
Prior to joining COMPASS, Aleda worked at an intercultural center where she developed cross-cultural communication skills, coordinated intercultural communication workshops, planned events, and supported leadership. She earned her B.A. in International Studies and French, with a focus in Peace and Conflict studies at University of Oregon. A Midwesterner turned Pacific Northwesterner, Aleda explores, backpacks, hikes, and runs around the region. In her spare time, she enjoys being the fun aunt to her furry niece Zoey (a lab/blue heeler mix) and trying to make a dent in her ongoing list of books to read and podcasts to listen to.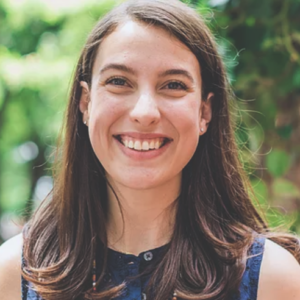 Meg Nakahara
Assistant Director of Trainings
View Bio
Meg Nakahara
Assistant Director of Trainings
Meg helps scientists change the world, one conversation at a time. Through workshops and coaching, she teaches scientists how to uncover the "so what?" of their research and how to connect with the audiences that need to hear about their work. She works with a wide range of people—across biophysical and social sciences, in academic and agency settings, from coastal to mountain geographies. She often coaches researchers on engaging with policy, helping them bring our evolving understanding of the natural world to those making decisions about how we live in it.
Meg began her career in Washington, D.C. working at the intersection of environmental science and policy. She earned a B.A. from the University of Pennsylvania in Environmental Science and Political Science and an M.P.A. from the University of Washington. She enjoys organizing her books by color, watching bad scifi movies, and telling you about her cats, Zubenelgenubi and Event Horizon.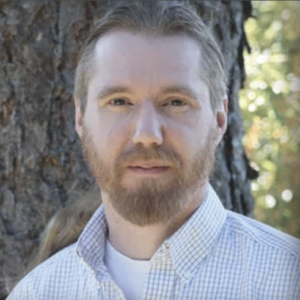 Kelly Reardon
Chief Financial Officer
View Bio
Kelly Reardon
Chief Financial Officer
As COMPASS' Chief Financial Officer, Kelly oversees and manages all aspects of the organization's finances, human resources, administrative systems and infrastructure so that the rest of the team has the resources they need in order to be successful.
Prior to joining COMPASS, Kelly spent the previous 17 years at Sustainable Northwest where he was Vice President and CFO for the last several years. Kelly also provided a variety of other non-profit partners with various levels of financial system support or setup.
When not watching the numbers for COMPASS, Kelly enjoys attempting to learn classical guitar, time outdoors in the garden or wilderness, getting lost in a good book, old movies, and spending time with family and friends.
Heather Reiff
Director of Trainings
View Bio
Heather Reiff
Director of Trainings
At COMPASS, Heather seeks to help scientists realize their individual and collective awesome. Since joining the COMPASS team in 2011, Heather has worked with or performed almost all elements of COMPASS's work, from regional policy engagement to overseeing the creation of visually engaging presentations and materials, landing her ultimately at the helm of the Trainings program. As Director of Trainings, Heather loves collaborating with her colleagues to innovate the Trainings program to better meet the needs of scientists.
Heather's deep and abiding love of the ocean has driven her life and career. She spent many summers as a SCUBA instructor leading experiential education and diving trips across the globe, including Belize, Egypt, the Caribbean, Fiji, and the Solomon Islands. She studied marine science, policy, and education, earning a B.A. in Biology with a specialization in marine science from Boston University and a M.S. in Marine Resource Management from Oregon State University. Since moving to Monterey, CA Heather enjoys immersing herself in the macro and micro fauna of the area through her underwater photography, volunteering at the Monterey Bay Aquarium's Sea Otter research program, and admiring her cats from her home office.
Amanda Stanley
Executive Director
View Bio
Amanda Stanley
Executive Director
Amanda seeks to transform the relationships between scientists and society, challenging the status quo and catalyzing new thinking around the role of science in environmental decision making. As COMPASS strategist in chief, she brings a big-picture view to the work of the organization and how that work fits into broader systems of impact. She also leads and supports the COMPASS team to excel as coaches, connectors, and conversation changers.
Amanda's experiences as an ecologist in western North America shaped her awareness of the links between individuals, communities, and systems. During her six years as the Conservation Science Program Officer at Wilburforce Foundation, Amanda led efforts to ensure that science informed conservation efforts, and that scientists felt supported and ready to step into new leadership roles. Under Amanda's stewardship, COMPASS has forged new collaborations and evolved programming to meet emerging needs. Amanda earned her PhD in Biology from the University of Washington and a BS in Wildlife Biology from the University of Montana. When she isn't swimming in the chilly Puget Sound you can often find her with a warm cuppa tea, sharing hot bread baking tips.
Sarah Sunu
Assistant Director of Trainings
View Bio
Sarah Sunu
Assistant Director of Trainings
Sarah believes in the power of conversation and common ground to achieve positive change. She connects science leaders to the ideas, skills, and people that can make that change possible. Sarah has spent over ten years exploring the many ways people communicate about the environment—facilitating conversations around difficult topics, capturing the heart of a discussion through graphic recording, and distilling the essence of our work on the COMPASS Blog. Sarah has worked across the full suite of COMPASS activities, from leading trainings to writing grant proposals.
Sarah's curiosity drives her to look for the story behind the story; an avid and omnivorous curator of information, she balances her drive to learn with critical thinking and a strong analytical streak. She loves meeting people who are as passionate about their work as she is about helping them to share it, and making sure those people also meet each other. Sarah earned a B.A. from Wesleyan University and a M.E.M. in coastal ecosystems from Duke University's Nicholas School of the Environment. She delights in exploring the outdoors, can wax poetic about word choice, and has a board game for pretty much any situation you can think of.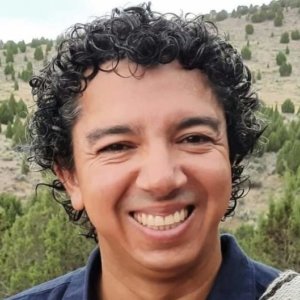 Bray J. Beltrán
Conservation & Equity Director at Heart of the Rockies Initiative
Anthony Dudo
Associate Professor at Moody College of Communication, The University of Texas at Austin
Jessica Hellmann
Director of the University of Minnesota's Institute on the Environment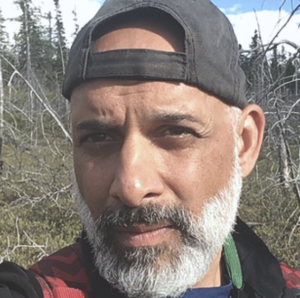 Faisal Moola
Associate Professor at the University of Guelph
Support Our Work
Be a force for change today and help scientists become agents of change. By donating to COMPASS, you'll help even more scientists build the communication skills, networks, and strategies they need to advance solutions to today's biggest challenges.